One of the top concerns for an Argentinean before expatriating to another country is the worrying question: will I get yerba where I am going to?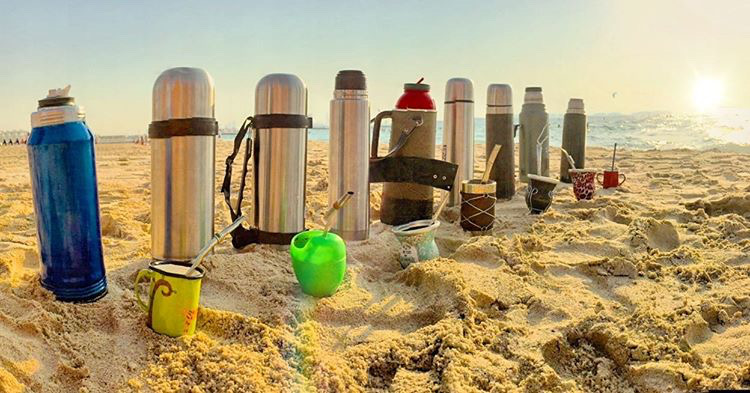 With an average of 6-7 kilograms of consumption per year per person, this could turn into what could be the worst abstinence for us, considering it is our number one habit. Ask any of us how long can we go without it? It's no imaginable a life without this good friend.

I believe it safe to say that every morning, most Argentineans go to heat up some water for the mate before even going to the bathroom so that when that morning routine is done, they can indulge as soon as possible in one of life's sweetest moments.

Moving to Dubai was not the exception to this fear of running out of yerba, but we came across a very rewarding surprise: it is really easy to find yerba mate in the United Arab Emirates.
Fortunately, two close-by countries had adopted the tradition as much as we: Syria and Lebanon.

Due to the adverse circumstances that these countries have gone through, many of them migrated to Argentina to escape war and later returned in the 1970s, bringing back with them this good ol' love for drinking mate.
Syria is the number one destination where most of the yerba mate produced in Argentina ends up, with 31.2 million kilograms last 2019. Amazing, right?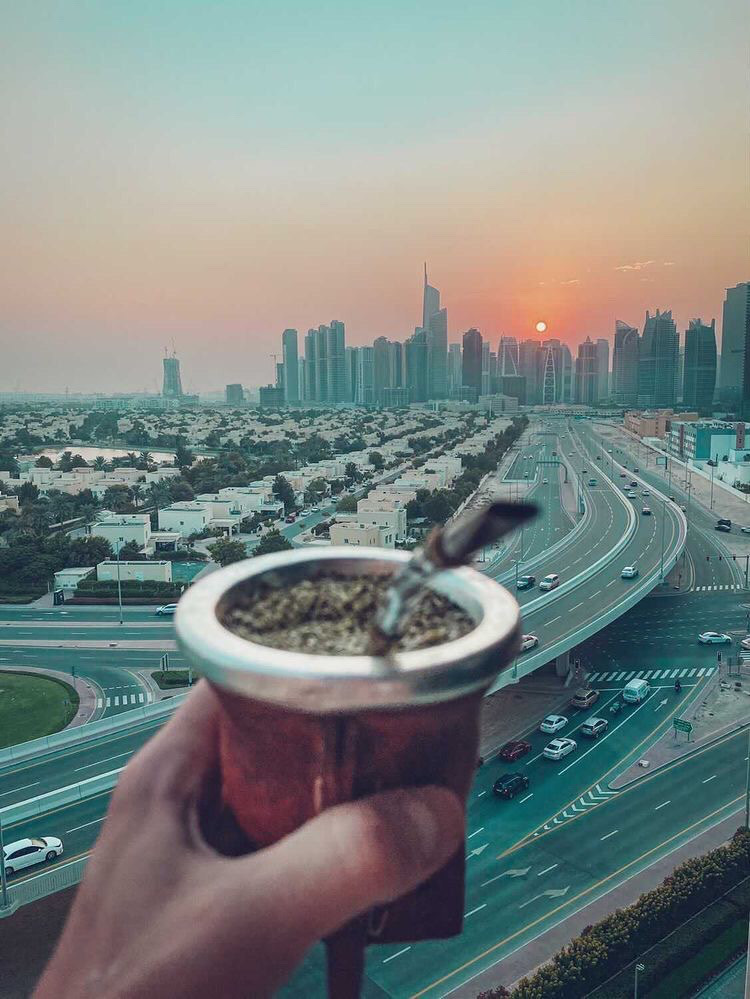 Well… this has really facilitated us to find the most important component to our ritual.
Although each Argentinean has a preference for their yerba mate, some like it soft, blended, flavored, in Dubai, we can find the more "bitter, strong" choices.
Piporé, Cruz del Malta, Taragüi, amongst others are some of the options and we came across a brand called "Kharta Khadra" which originates in Argentina and is packed in Syria.

When we first started @materos.dubai, our goal was to provide our community with the easiest reach to our essential products (yerba, dulce de leche, membrillo, alfajores, etc) and of course to create that sense of union, emphasizing that we are all together away from home.

We realized that our main followers were not only from our motherland, and soon enough we commenced to receive queries from non-spanish speakers, asking where can they find yerba mate or a gourd and bombilla in Dubai.

One of our favorite spots to "sip on some greens" and watch the sunset is Kite Beach, in Jumeirah, and countless times I have been stopped because I was carrying my mate set and of course that drew attention to our friends, who unlike other people that have no idea what goes through that metal straw, are super excited to see this notorious infusion in this glamorous land.

The fraternity of mate goes beyond borders.

Throughout the many years in Dubai, it's always been quite pleasant every time we are stopped by a fellow mate-drinker that isn't actually from our same country. It is beyond fascinating how they have adapted this habit to their own ways (they don't share the mate, even before Corona). It definitely creates a special bond with them.

We can thank them, not only in Dubai but all around the world. If you can find yerba mate and it isn't because of an Argentinean, most definitely it's because of them.
Recent Posts
One of the things that make Argentina famous is our great Asado, and yes, we won't discuss that, b …

Is there anything more delicious than two soft and crumbly cookies, filled with a creamy and smooth …

One of the top concerns for an Argentinean before expatriating to another country is the worrying qu …