Before we get into the ingredients we need to follow this recipe and the steps to preparing typical Argentine churros, let's answer a very frequent question: What are churros?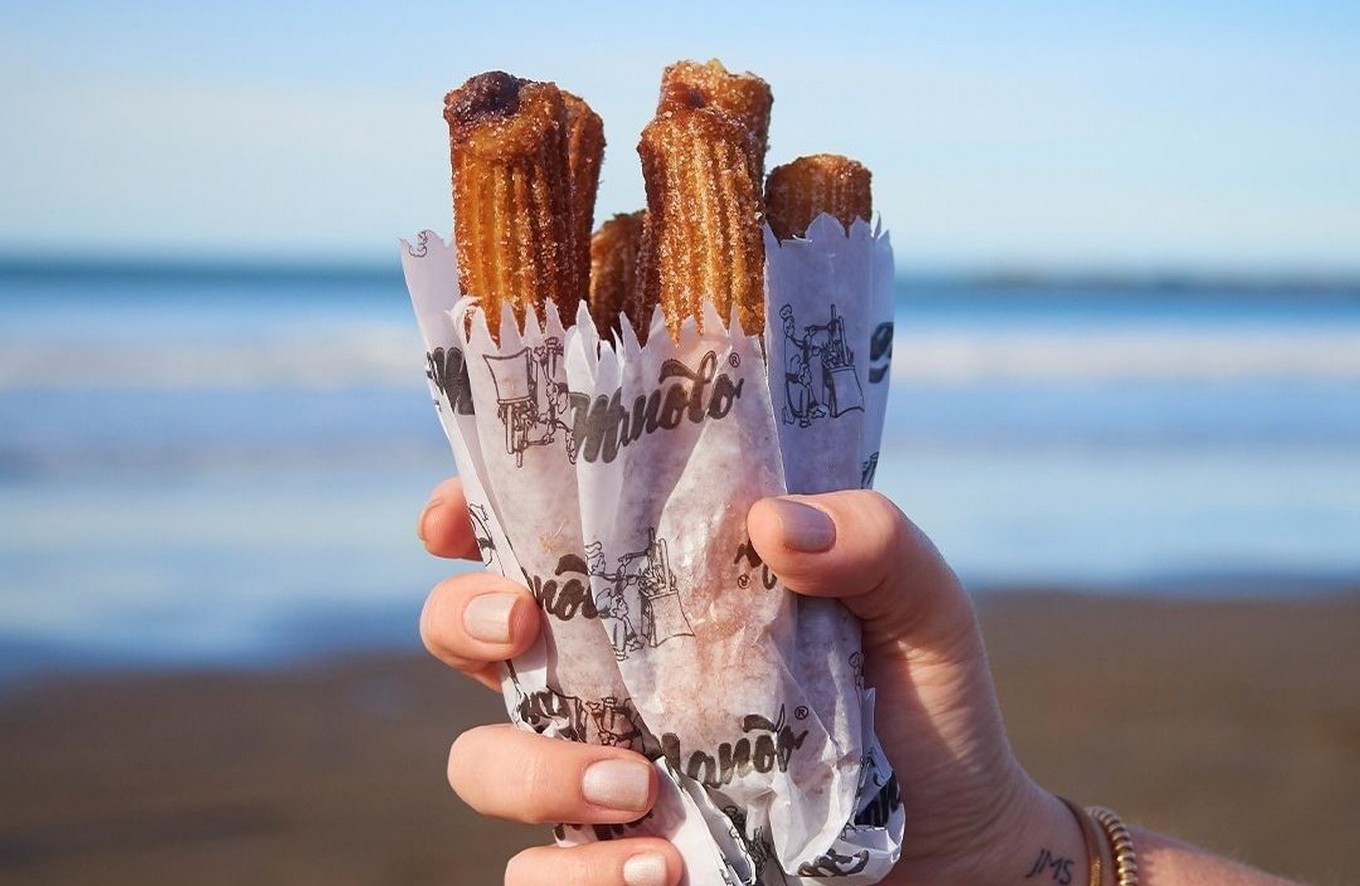 Churros are a fried snack from Argentina, usually eaten at breakfast or for mealtime. People tend to have them while they drink mate, coffee, tea or other hot drinks.
In Argentina, you can buy churros in the so-called ''churrerías'' and even in certain coffee shops. Other places, such as supermarkets, offer pre-cooked churros that only need to be heated in an oven or a toaster in order to be consumed. During the summer, you'll find lots of ''churreros'' at the beach - that is, people who walk along the shore with baskets full of churros to sell (churros filled with dulce de leche, churros covered in chocolate, and more).

Now that we know this, let's dig into everything you need to know to make churros at home:
Ingredients:
Preparation
Put water in a pot over medium heat. Add some coarse salt.
When the water starts to boil, add the flour. Integrate everything with a wooden spoon. (The result will be a consistent dough. You will know it's ready when it peels off the edges).
When the dough is ready, remove from the pot and knead until it becomes smooth.
Once smooth, place the dough in a 'churrera' to shape it. Meanwhile, oil a frying pan and put it on low heat so that it takes temperature.
Fry the churros in the oil until they turn golden brown.
When the churros are out of the fire, there's only one thing left for you to do: decide how you'd like to have them. Here are some ideas: dipped in chocolate, covered in sugar and filled with dulce de leche.
-
Want to try Argentine churros for the first time? Miss eating churros and you're not in Argentina to buy some? Prepare them at home! Find all the ingredients you need (even the churrera!) at Pampa Direct.
Recent Posts
Se llama Claudio Mañas, le dicen ''Chicle'' y tiene un estudio en Once donde guarda 17.000 envoltori …

En la búsqueda de sabores únicos, están los famosos jugos en polvo. Para muchas personas, funcionan …

Sweet potato jam and quince paste pastries are one of the most emblematic desserts in Argentine cuis …