Crumb sandwiches. That is what Argentinians who moved abroad miss the most from their home country. It is safe to say that one of the questions we receive the most is Where can I buy crumb bread in the United States?
If you are living in the United States and you want to buy white crumb bread or brown crumb bread to prepare the typical crumb sandwiches at home, you can do so at Pampa Direct. This is an online store that offers international shipments of more than 6000 typical food products from Argentina and Uruguay. Tapas de empanadas, cheese, alfajores (mini cakes), dulce de leche, sweets and yerba mate are just some of the items you may found on the page.
For those of you who are not yet familiar with this popular snack from South America, here's some information that might interest you.
What are crumb sandwiches?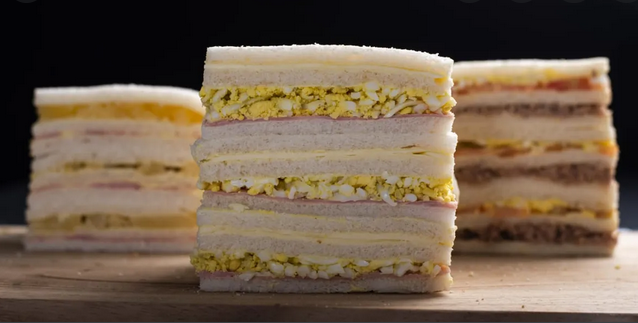 The crumb sandwich is typical food from Argentina that can also be found in Uruguay, Paraguay and Peru. It's very common to find crumb sandwiches in all kinds of social events. They can be consumed fresh or toasted and come with various fillings, such as:
- Ham & cheese
- Raw ham & cheese
- Ham, cheese & tomatoe
- Egg, cheese & corn
- Tuna & olives
- Vegetables
-
Want to eat crumb sandwiches in the United States? Click here and order the necessary ingredients to prepare them at home.
Recent Posts
Cada grupo de amigos tiene su dinámica. Están los grupos relajados, que disfrutan de la charla exten …

Así como Messi es venerado en todo el mundo más allá de su nacionalidad Argentina, los alfajores arg …

¿Estás fuera de Argentina y necesitás conseguir productos argentinos en internet? Podés encontrar má …