El Mate

If you miss Argentine barbecue (known as 'asado' across South America), this is the restaurant you need to attend. Located at 550 Court Street, El Mate's specialty is grilled meat or 'parrilla'. Some of the menu's highlights are: tira de asado, entraña, choripán, molleja, morcilla & salchicha parrillera.
Empanadas Café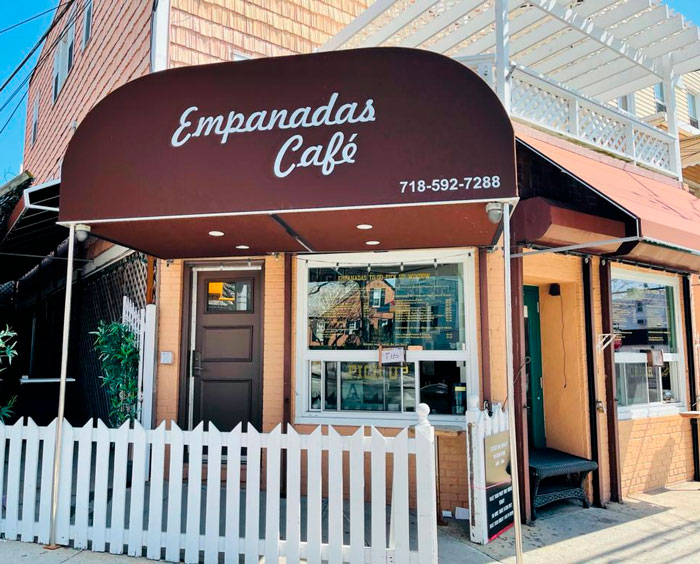 Ordering empanadas for take away is like a ritual for Argentinians. Whether that is to enjoy them in a family reunion, in a meeting with friends, or by themselves on a Friday/Saturday evening, empanadas are probably one of the first options that come to mind when thinking about fast food delivery.
This Argentine restaurant, located at 5627 Van Doren Street in Queens, offers takeaway/pickup and also has the option to eat there.
There's a great variety of options to choose from: meat empanadas, chicken empanadas, ham & cheese empanadas, cheese & onion empanadas and even vegetarian ones. The best of it all? For dessert, you can order homemade Argentine ice-cream.
Sabor Argentino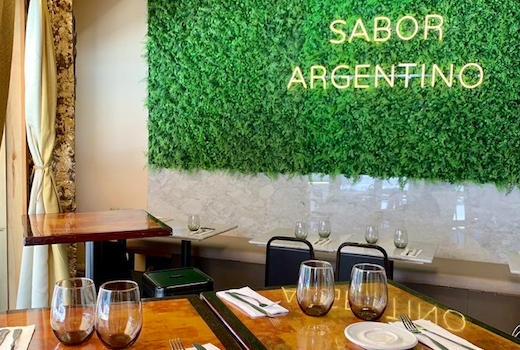 Located at 57 7th Avenue Street, Sabor Argentino stands out for offering a wide variety of dishes from Argentina's gastronomy & cuisine. Sándwich de lomo, choripán, milanesa and empanadas are just some of the Argentine foods you can choose from.
As far as desserts go, two South American delicacies are available on the menu: dulce de leche pancakes and flan with dulce de leche. If you haven't tried dulce de leche from Argentina yet, both options are a must!
-
As you may have realized, there are many places in New York where you can have Argentine food for lunch or dinner. When it comes to Argentinian products, though, such as dulce de leche, alfajores and yerba mate, those may seem harder to find. The good news? They are not! You can order anything from Argentina at Pampa Direct and have it shipped directly to your door anywhere in the United States.
This is an online supermarket that offers worldwide shipping of Argentine & Uruguayan products. Free-shipping promotions to the USA are available for all orders over US $50. If you wish for your package to arrive even sooner, you can select 'Express Shipping' to have it shipped with priority.
Recent Posts
Nowadays, getting yerba mate in Australia is not an easy task. If you're lucky enough, you might dis …

Hoy en día, conseguir yerba mate en Australia no es tarea fácil. Quizás puedas encontrar algún merca …

Apart from alfajores and dulce de leche, one of the things that Argentines who move abroad to Spain …