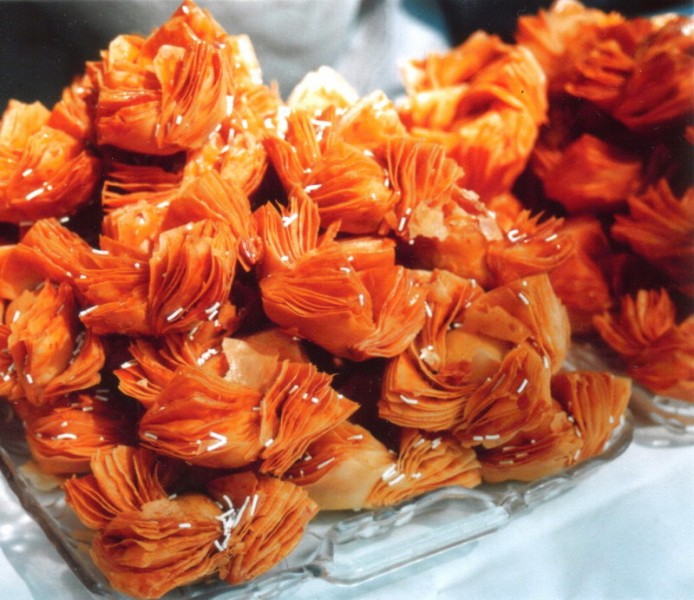 Sweet potato jam and quince paste pastries are one of the most emblematic desserts in Argentine cuisine. Along with other typical dishes from the country, such as asado and empanadas, these specific pastries are very characteristic of May the 25th - a national holiday that celebrates the revolution of Argentine independence.
If you were born in Argentina and currently live in the United States, Canada, France, Italy, New Zealand, or any other country in the world, you can also commemorate this date. You can search for the necessary ingredients here and follow this easy, step-by-step recipe to make these pastries at home.
Ingredients:
Instructions:
In a large bowl, mix the flour with the baking powder and salt.
In another bowl, beat the butter with the sugar until obtaining a creamy mixture. Add the egg yolks and the whole egg, one by one, without stopping beating. Also, add the vanilla essence and mix well.
Gradually add the flour mixture and knead until you obtain a soft and homogeneous dough.
Form a ball with the dough and wrap it in plastic wrap. Refrigerate for at least one hour.
Preheat the oven to 180°C.
Roll out the dough with a rolling pin until it has a thickness of about 3 mm. Then cut circles with a pastry cutter.
Place a teaspoon of quince or sweet potato jam in the center of each dough circle.
Fold the dough in half and press the edges with a fork to seal the pastries.
Heat the oil in a deep skillet over medium-high heat.
Fry the pastries in hot oil until they are golden and crispy.
Drain the excess oil on paper towels.
Serve the pastries warm or at room temperature.
There you have it! Now you can celebrate May 25th by sharing delicious Argentine flavors with friends and family, wherever you are. Order Argentine products from Pampa Direct and receive them at your doorstep, anywhere in the world.
Recent Posts
To all the Argentinians, Uruguayans and latinos living in the United States, and even to those Ameri …

A los argentinos, uruguayos y latinos viviendo en Estados Unidos, e incluso a los estadounidenses am …

When it comes to typical Argentine snacks, we need to mention the classic crumb bread sandwich (bett …