Mate is our best friend. It is always there while we study or work to give us a warm and uninterested support or simply accompanying us while we catch up with our loved ones at any time of the day or the week. There are a lot of factors that make drinking Mate a special moment in our lives, but one of the most important ones is definitely drinking a delicious and well done Mate.
So, what are the things we must take into account to make the perfect Mate? To be honest, there are as much answers to this question as people who drink Mate. You can read our post How to properly make a mate where we explained a little deeply the steps you have to follow. But to list only a few and most relevant ones, what matters the most when making a nice and well done Mate you have to pay attention to this four items: temperature of the water, the quality of the Yerba Mate, the bombilla (straw) and of course: what type of Mate Gourd or cup you are using.
Here is a list of 5 different Mate cups with a few facts so you can choose which one is best for you:
Carob Mate: Mate de algarrobo. This type of cup is one of the most famous among wise and old Mate lovers. The wood used to make it contributes to your drinking Mate experience not only with a slightly sweet aroma but also with a softly different taste. A few things you have to take into account when choosing a carob Mate cup is that, such as any type of Mate made from wood, you have to take care before, during and after using it. Since it is made from an organic element you have to cure before its first use and be very careful about the humidity so they don't form any mold.
Pumpkin Gourd Mate: Mate de calabaza. As their name implies, they are made from pumpkin gourd. Such as the one above, it is one of the most traditional Mates and it also gives your Mate a slightly different taste depending of the Yerba Mate you use. Since it is also made from an organic element the "cure" process is mandatory.
Ceramic or glass Mate: The first ones can be usually found lined with leather and decorated with silver or steel details. The glass ones are usually just plain glass with a simple but nice steel structure that gives them stability. Both share the advantage of being non organic elements, for that reason they do not have any effect on the taste of your Mate. Yerba Mate specialists often claim that ceramic and glass mates are the best ones in order to feel the real and true taste of Yerba Mate. Additionally, they do not need to be cured and are very easy to clean.
Stainless or enameled steel Mate: These are perfect for the road Mates. They are usually small and do not take too much space. They have a little handle on the sides so you can easily manage it one hand while carrying the thermo on the other. They are made from a very resistant material and are pretty easy to take care of. The only bad thing that could probably happen is that the high temperature of the water could be felt through the steel, but this might not happen with stainless steel.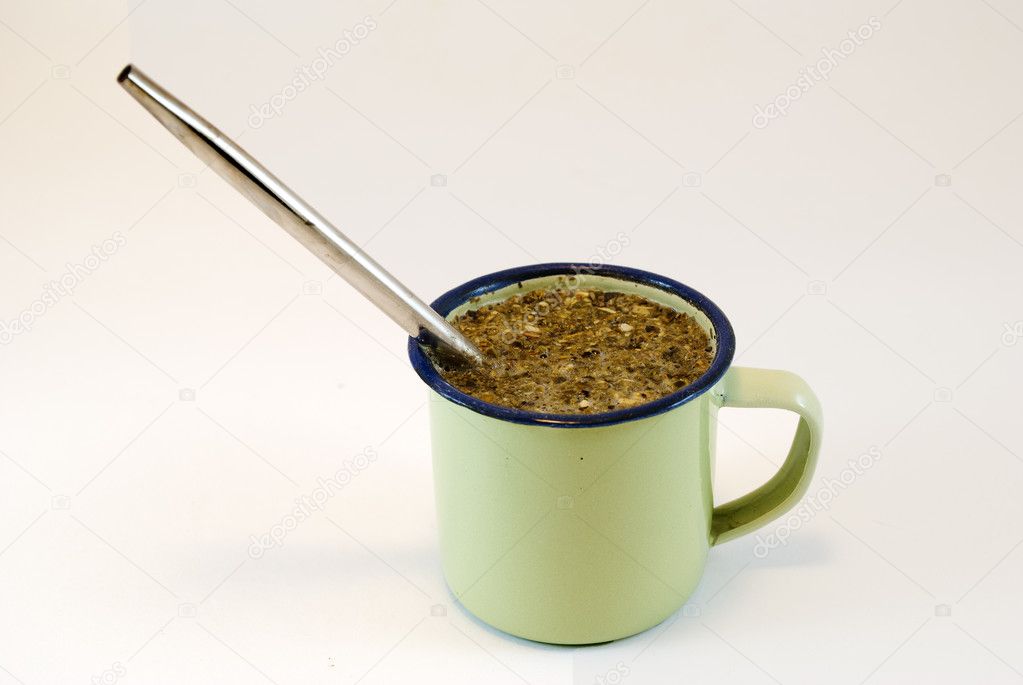 Plastic or Silicon Mate: Lastly, the most modern ones. Most of the silicon or plastic Mates share the characteristic of being unbreakable along with being very easy to take care of. Such as ceramic, glass and steel Mates they do not need any special treatment! You can find them in any color or shape you can imagine and they usually are sold with their own bombillas (straws).
Which is your favorite one? You can find any variety of Mate cup mentioned in this post here, at www.pampadirect.com in the "Mate gourds" category!
We will always try to give you the best information on the subject for you to choose wisely, check our blog articles weekly for more facts and tips about Mate!
Recent Posts
As we mentioned before in some other posts of the blog, Argentine people have a thing for sweet tr …

Dulce de Leche is delicious and perfect to make our breakfast sweeter, or to decorate and fill our …

Mate is our best friend. It is always there while we study or work to give us a warm and uninteres …